So that's it, you're now a 'dance mom' or 'dance dad'. You have enrolled your child into a dance school. Maybe they begged you for weeks to start dance lessons, or maybe they've been encouraged to go to learn a fun new skill. Either way, you're both probably excited and nervous in equal measure about them starting. And what about the costumes! What costumes should you buy? What shoes?
Or maybe you're a seasoned pro; you've watched your kid gracefully take to the stage at many performances, and now a big show is coming up and they need a beautiful new dance outfit.
Either way it's easy to get over excited when you need to buy your child a dance costume. It can also be a little overwhelming and there are a lot out there on the market. But to help you make the right decision with choosing your child's costume, one that they will probably spend hours dancing in and many people will see, we have given a few tips below.
Speak to your child's Dance School
Now this one sounds really simple, but it's amazing how many parents go out and buy without checking first exactly what they might need.
Chances are the school may have a specific style or colour that needs to be followed. They can also give you advice on where to buy it from, and how much it might cost.
Take for example this flamenco style dress. This sensational pink and black dress would look beautiful on any girl, it would twirl and swish in just the right places, but if the dance performance is going with a blue colour scheme, it wont work.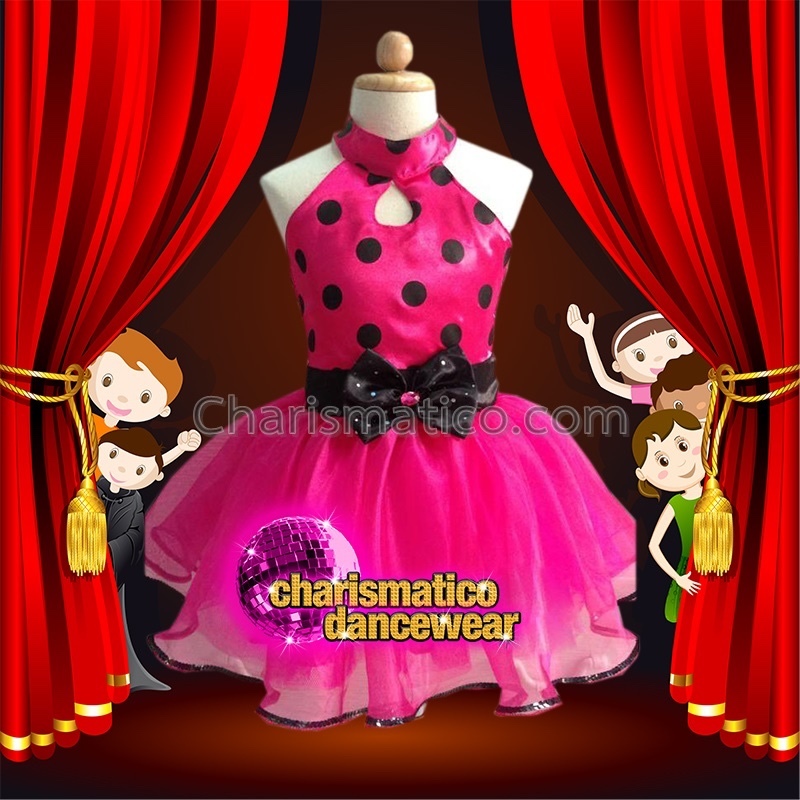 The dance school can also give you advice and tips about what outfits might be best for certain situations especially dance competitions. If you're child has entered a dance competition for the first time you both may not know what to expect, and your dance school can give you lots of good pointers on what judges might be looking for, or what is trendy or working well at the moment. Every little helps after all.
What Does Your Child Want to Wear?
Chances are that your son or daughter will have an idea in their head of what they want to look like. Maybe they have been looking at pictures in magazines or online of beautiful golden dresses that make them shine in the light like this dress.
Or maybe they have been talking to their other dance friends and might want a sleek stylish leotard. It's good to know what their expectations and hopes are so you can be prepared in case what they want isn't possible, and instead you can find something that you both will fall in love with.
How Much Do You Want To Spend?
Getting value for money is important to everyone, and if you have already followed the steps above at least you know that what you buy is going to be right and is going to be used. But that doesn't mean you need to pay over the top for a costume. However, it is also worth thinking about who is wearing this, i.e your child, and what they do in it, i.e they dance around, a LOT. Therefore having a costume that is good quality, made of comfortable and easy to wear fabric AND is a reasonable price is equally important and sometimes might feel like an impossible balancing act.
Take for example this fuchsia shimmering stylish dance dress.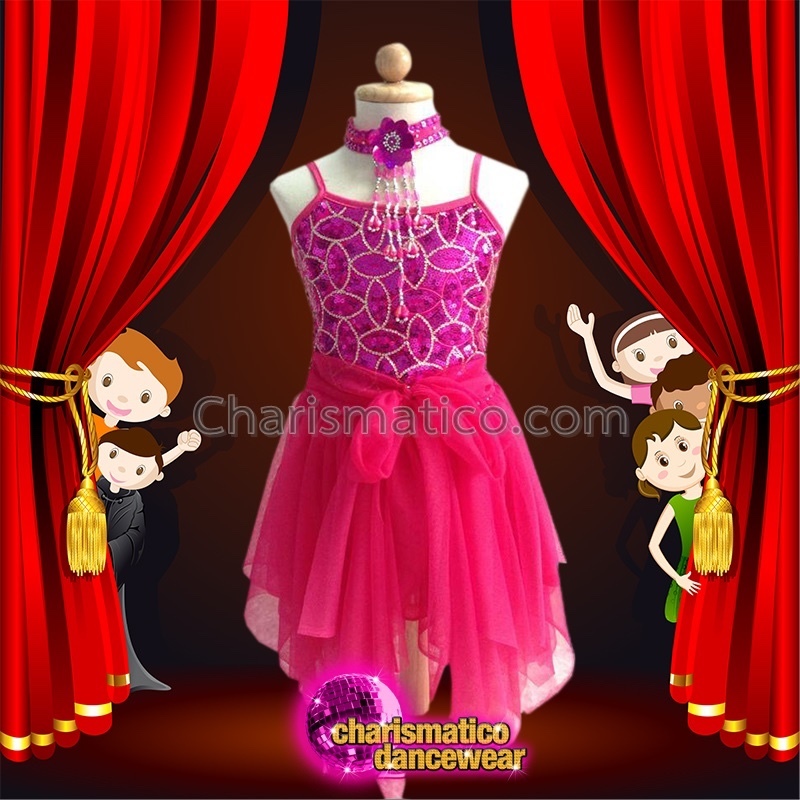 This is elegant all over while still remaining excellent value. It might not cost a million bucks but your daughter could certainly feel that way with this stylish and vibrant design.
Another good thing to know is that any good quality dance-wear company such as Charismatico offers discounts when purchases are over a certain amount. If there is a dance show or event where several children will be needing costumes parents will often come together and place all their orders together in order to save money, so it is definitely worth speaking to the other parents and children to ask.
How Much Use is it Going to Get?
We all know that children grow quickly. You have only just bought them a new pair of tap shoes and already they have outgrown them. This is equally the same with all dance outfits and having a think first about how much use it might get could set your budget and your expectations realistically before purchasing. If there is a show coming up that is one of a kind, important like a championship, or one that will go on for longer time, then it would make sense to invest in a higher priced outfit as you are still getting the right value for money over the long term. If this outfit might only get used once or twice, chances are it is going to be one of the lower priced options which although will make your child look amazing, doesn't need to be brought out too often for inspection or use.
If you are still stuck for ideas, then there is no harm having a browse at what is to offer and what is out at the moment. Dance costumes, like any form of clothing, have periods in and out of style. Different colours or cuts might be more or less current and trendy than others.
Maybe a dress covered in extravagant crystals with a stunning flamboyant skirt is going to be perfect such as this: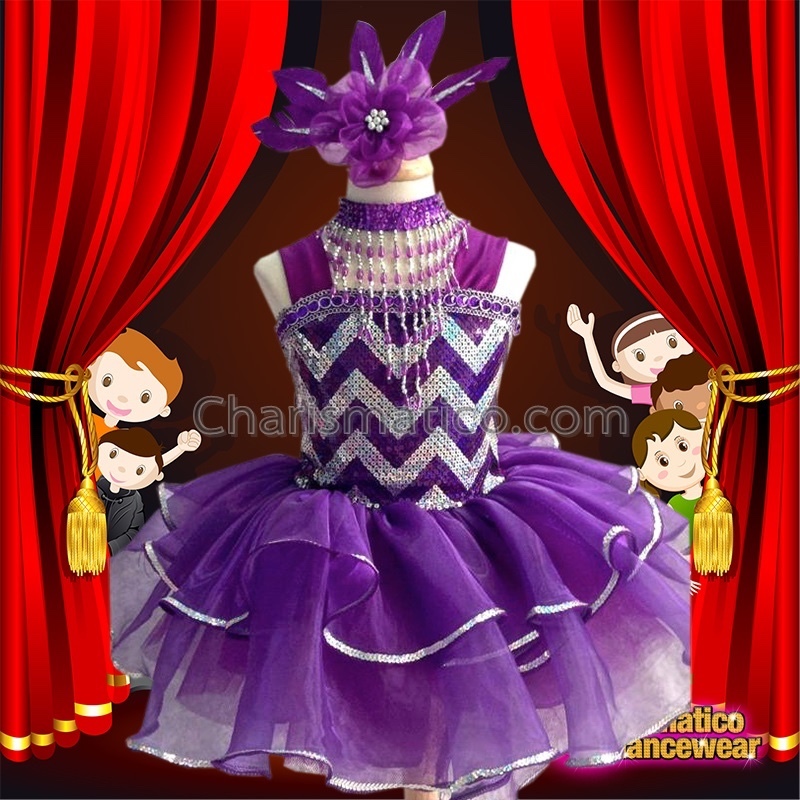 Or maybe the event calls for a pink number with a slight 50's edge such as this dress, either way your daughter is going to look and feel like a beautiful dancer.
We all know that how we look affects how we feel. If your child is wearing a good quality, well made outfit that they can dance in, that they can move in, that they can practice in and sweat in and forget that they are even wearing, that's great. But if they also look dazzling, and they feel like a princess, or like a star, or just like a dancer, they are going to feel so proud and they are going to enjoy every minute.
Dancing is hard. It takes a lot of your child's sweat and tears, not to mention how many hours, days, months and even years are dedicated to it. It is only right that you as a a parent should enjoy your child's dancing too. And if you follow the steps above before you buy your 1st dance outfit, or maybe even your 101st, you are going to have an enjoyable and a painless experience as possible.