Fringe pants: you either love them or hate them. Your mom has worn them (or is wearing them even up to this day). Your aunt has declared them to be her wardrobe staples, and your favorite celebrity wears them on every event.

But have you ever considered how fringe pants came to be? When and where did they first enter the scene? Who were the first to have put on this coming-and-going trend? Would it still be around in the fashion world? (Most likely yes.)

Fringe in the Past
Fringe pants—fringe as a whole, actually—make for an interesting historical tidbit. Fringe, before it was associated with fashion, traces its roots back to the Native American tribes who resided in the Great Plains in the United States. Yup, fringe was not born in Paris, Milan, or any fashion-forward city!
See, the Native Americans came up with fringe for functional and practical purposes rather than for fashion. They cut up into strips the ends of their garments, and with this development, the fringe was born.
Fringe pants likely first came into existence during this period. After all, the Native Americans, both men and women alike, wore an assortment of clothing—be it pants, skirts, shawls, capes, you name it, they wore it.
In addition, fringe wasn't exclusively made up of pure cloth alone. The Native Americans also made use of cords, threads, and other embellishment. You can imagine the artistic endeavors it took for the first fringe clothing to come to be.

A Certain Purpose
As mentioned, fringe didn't come to be for fashion-related reasons. The Native Americans are a resourceful lot, and they're constantly searching for ways to improve their living conditions. Thus, they came up with the idea of fringe.
You know it's no fun getting soaked with your clothes on, right? Well, the Native Americans thought the same, and they've just had about it. To reduce the discomfort soaked clothing brings, they decided to cut up into strips and cords the ends of their garments.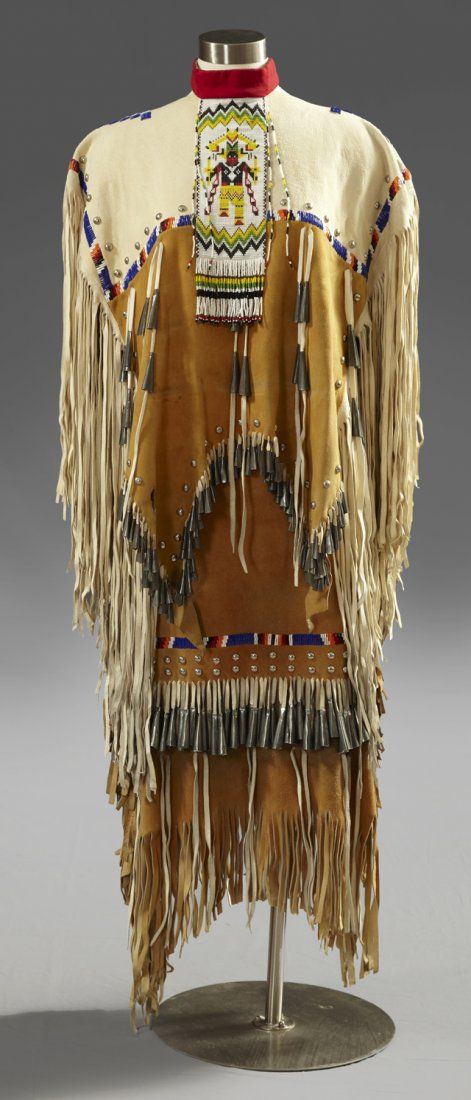 You see, the fringes function like a waterway or gutter for the water to pass through, in the event the Native Americans get caught in a thunderstorm, or something like that. They figured their clothes wouldn't get too drenched if water flows down and out through the fringes.
As it turned out, they were right with their theory. Their garments, now adorned with fringe, didn't become too heavy when soaked. Thus, fringe stayed on, and as time went by, it moved on to other arenas as well.

In the Fashion Scene
Fringe pants first came into fashion consciousness in the 1920s, specifically in the American scene. It was a time of revolution for women, who have just earned the right to vote.
With this development, they took to extending their newfound rights to their garments as well. They did away with the restrictive clothing "required" of women in the nineteenth century and turned to looser, freer clothing.
Fringe pants actually descended from the fringe dresses worn by the actresses of the 1920s. Before, ladies donned ankle-length skirts and dresses. Nope, they weren't permitted to show legs, and any flash of skin was greatly frowned upon.
The ladies dealt with this by using fringe. They cut their skirts and dresses to a length that was above the knee, then "concealed" the exposed skin by using fringe. A pretty genius way, don't you think?

The Faces of Fringe
Fringe pants went through different phases before they attained the fashion status they're in today. Here are a few of their most well-known periods:
Flapper
The fringe-enriched Charleston dress, popularly known as the flapper dress, is largely responsible for putting fringe on the fashion map. Think The Great Gatsby by F. Scott Fitzgerald.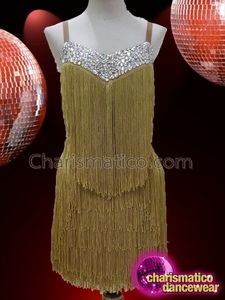 Actresses Joan Crawford and Gertrude Lawrence nailed the flapper look to a T, and this made the fringe all the rage in those days.
Rock and Roll
Fringe pants were catapulted into superstardom when no less than the king of rock and roll made them his wardrobe staple. Of course we're talking about Elvis Presley here. One can't hear his name and not think of his fringe outfits.
This era of the fringe pants, in the 1930s onward, was more rebellious than its earlier counterpart. The birth of the Hells Angels Motorcycle Club—those Harley-Davidson–riding enthusiasts—propelled further the popularity of fringe. Think Dennis Hopper in the film Easy Rider.
Bohemian
Ah, the 1960s. The hippie revolution. For hippies, fringe is the way to dress, and fringe pants dominated the fashion-bottoms scene. Paired with tie-dyed shirts, loud and colorful accessories, and gypsy dresses, fringe has infiltrated the bohemian consciousness.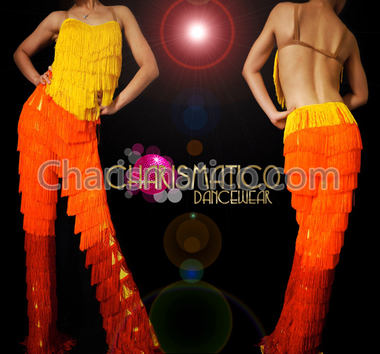 In addition, have you ever wondered how fringe came to be a part of the festival look? You have Jimi Hendrix to thank for that. See, he wore a fringe jacket at Woodstock, and since then, music-festival garb has never been the same.
Western
Thanks to Cher, who burst into the music scene from 1965 onward, the fashion industry had a Western-feel blast. Cher took inspiration from the Native Americans, and you know by the now who the original wearers of fringe were, right?
From fringe pants to tops, dresses, and vests, Cher tried them all. Jean Shrimpton also had a preference to fringe, and the garments mostly came in neutral shades of brown and white.

Divas
Fringe continued to establish dominance in the later years, what with stage divas wearing fringe pants, dresses, and capes during their performances.
For example, Tina Turner rarely wore anything without fringe during shows and awards. Then other artists like Jennifer Lopez, Beyoncé, Taylor Swift, and Christina Aguilera also took on the fringe trend.

Fringe in the Present
Fringe pants, it looks like, are here to stay. And will be here to stay. Even in these modern times, this article of clothing remains a force to be reckoned with.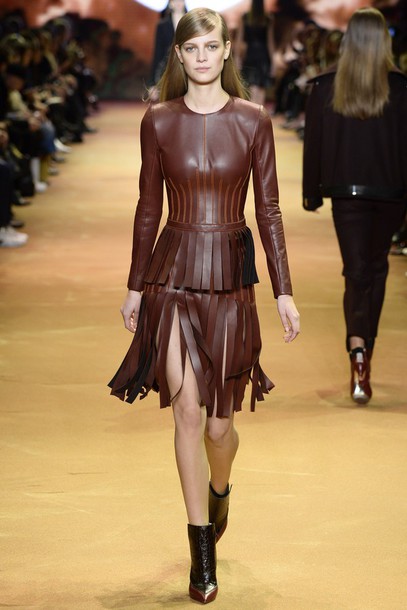 The rising popularity of music festivals and events have made fringe a mainstay in the fashion scene. Models are seen clad in fringe both on and off the runway. Fashion designers continue to come up with fringe creations.

Fringe in the Future
Fringe pants make for a great addition to any wardrobe, what with the way they sway and move with your body. Dance enthusiasts—and anyone, really—who want to add a bit of flair and drama to their moves can never go wrong with fringe.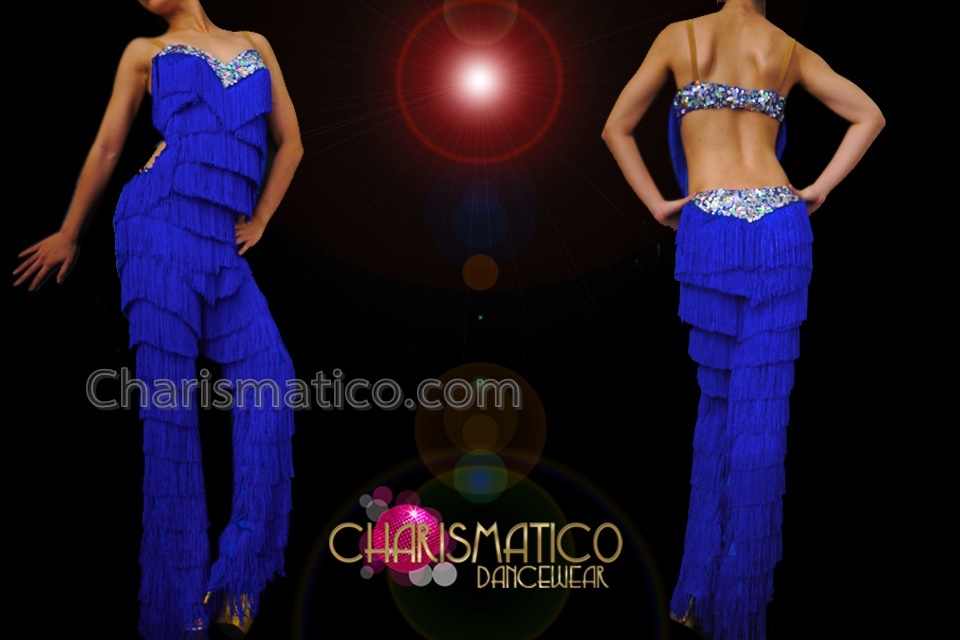 These fringe pants are sure to bring out the flapper, rocker, bohemian, Western, or diva in you. Now go and feel the dancing groove!