Do You Need to Buy the Perfect Latin Dance Dress?
Buying a new dance outfit can be both exciting and scary in equal measure. With Latin dresses in particular there are many designs and colours to choose from and it can feel a bit overwhelming, particularly if this is your first time buying a dance costume. Whether you are buying it for yourself, for your child, or maybe for a whole school of dancers there are tricks and hints that will help you along the way.
What you don't want to do is to get it wrong and buy a dress that doesn't look nice on you, is poor quality or even worse you are not able to return or swap if there is a problem.
Dancing is a wonderful and fun hobby, and buying a dance outfit should be fun too, and not stressful or difficult. So to help you have an easy and stress-free shopping experience, we have given you some of our best shopping and buying tips.
Do Some Research
Firstly you need to know what you're buying and why are you buying it. There are so many different styles of dance even within the sub-group of Latin dance, and they all have their own unique style of costume.
This beautiful salsa dress has a shiny sequin fringe and floral sequin lace, and would certainly make you shimmer on the dance floor. This would be perfect for a dance competition, to wear at a salsa concert, or when dancing with a partner. This dress is sexy, classy, and suave.
However, if you were going to need an absolute show-stopping salsa dress you might want something more like this: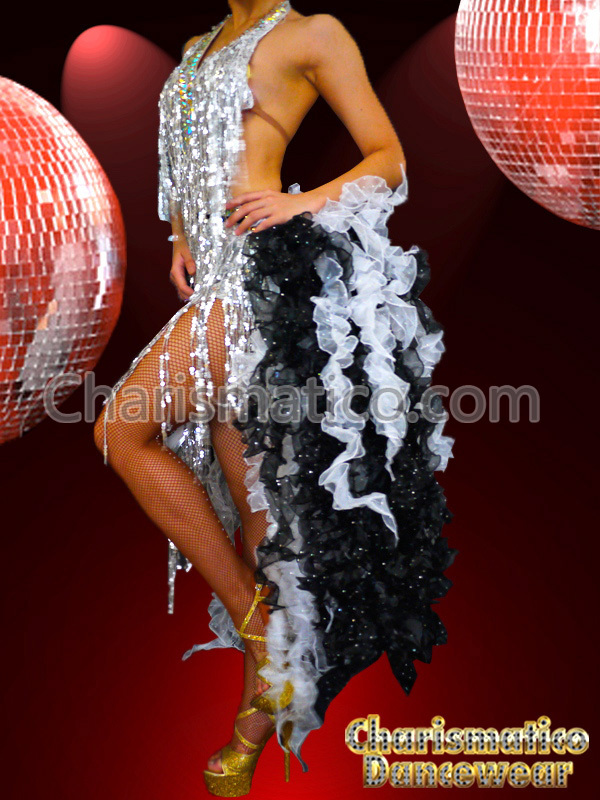 This burlesque-style dress is very different to the one before, yet they are both beautiful and impressive in their own way, and both Salsa dresses.
If you know exactly what type of dress you need, what style, what colour, and what type of audience you are dancing to then it will make shopping so much easier. For a wider range of Salsa dresses please see here.
Speak to Your Dance School
But maybe you aren't sure what type of dress you need to buy and you need some help with that. There is so much information available now it's easy to become confused or intimidated.
If you are part of a dance school or are attending any type of dance classes, these are great places to ask questions and get advice. Not only will they be able to point you in the right direction of what to look for, but they will also be aware of what may be better or worse to buy at the current time, and what is in style. This is particularly important if you are entering a dance competition of any kind.
Questions you might want to ask an expert might be things like is there a particular colour that is in style at the moment, or a particular cut of dress. Equally, if you are dancing as part of a show there is a strong possibility they will already have a colour or style theme that you will need to follow and adhere to.
Check the Quality of the Product
Mata Hari said that "Dance is a poem of which each movement is a word". Whatever level of dance you are at, being able to move and perform as you want is extremely important. There is no point buying the most beautiful, effervescent dress ever made if you aren't able to move or dance in it as you would like to. That is why it is so important to check out the quality of a product before buying it.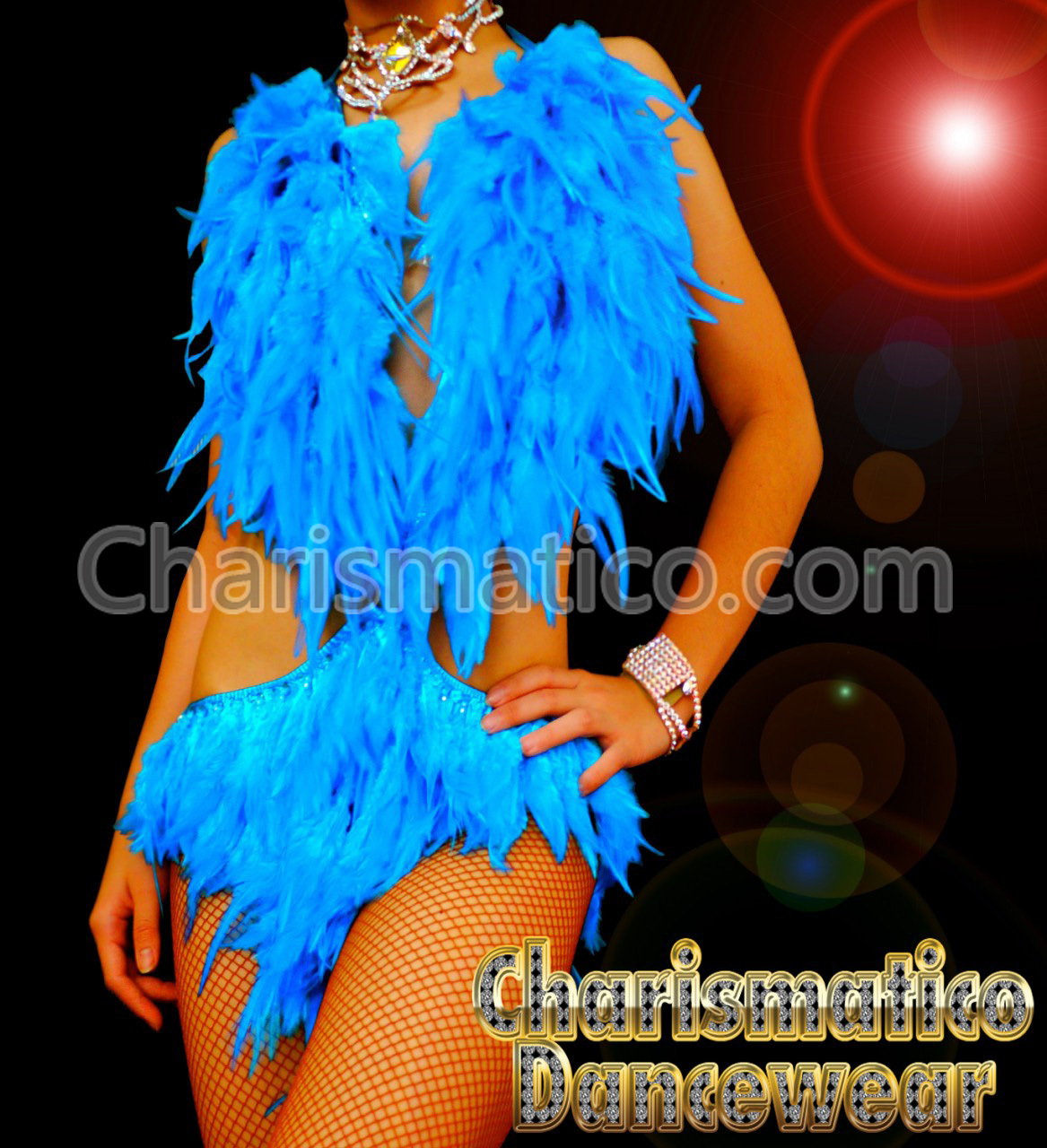 This beautiful and high quality feather Samba dress is an excellent example of how the quality of the product can significantly affect someone's ability to dance. The last thing you want when twirling round the dance floor is feathers coming loose or falling out everywhere. If the quality isn't high then not only will the costume look that way, but it could even impact your dance routine. And we all know that if you don't feel confident when dancing, it will be obvious in your dance. The old adage stands true here in that if you are confident in the way you look, you will be confident in the way you feel.
To view a wider range of Samba dresses please see here.
Check the Returns Policy
Any good dance-wear company will have a returns policy, and if you buy it online then the returns policy should be readily and easily available such as here on Charismatico's website.
Even the most well made dress from the highest quality company can still look wrong on a person, through no one's fault other than the fact that all people's body shapes are different. If there is only one tip you will follow, please let it be that you do not buy an outfit from a company that doesn't have a returns policy.
Once you have double-checked that a company has a returns policy, check what the returns policy is and make sure you bare this in mind when making your purchase or receiving your goods. For example, maybe there is a certain time period to return it in or certain criteria that need to be adhered to.
Once you are confident that if for any reason the outfit is not suitable you can return it, you will feel much more relaxed when buying any items.
Go Watch a Cabaret Show
Our final, and maybe most fun tip, is to go and watch a cabaret show. There you can see what dance costumes look like in action on a wide range of different dancers, and in different styles.
If you aren't sure which Cabaret show to go see you can check out a list of our favourites here, and if anyone asks you why you are going, you can tell them it's purely for inspiration and research purposes, of course.