Whilst the focus of this short article will include references to Latin Dance, the information can be applied to virtually any type of dance clothing for any genre. Here at Charismatico, we want you to feel and look your best before any dance performance so have put together a short list of reasons why adequate advance preparation is key before you hit the stage.
Regardless of what dance genre you prefer, Latin Dance is something to be enjoyed by the dancer and, of course, appreciated by the audience as well. The first thing the dancer needs to successfully perform is confidence in themselves and their abilities. Although more than a rudimentary level of ability is needed to perform at the highest level, many dancers perform because they enjoy it, with natural talent and ability taking a back seat. If there's one attribute that can carry a performance until the curtain comes down, it's confidence, and this confidence comes from not only looking good but also feeling comfortable as well.
How to improve your stage presence on the floor
As touched upon above, your whole stage presence is determined by your confidence in your own abilities but the right choice and right fit of costume also play a huge part in a successful routine and an eye-catching spectacle for the audience. Bearing the above in mind, let's run through some of the costume-related factors that can ultimately make or break a Latin Dance performance.
The Theme of the Dance – Picture a dance genre and then imagine what the performance would be like with totally inappropriate attire. A Latin Dance routine by performers wearing sweatpants and sneakers? Samba dancers wearing ballroom attire? It just wouldn't seem right. Wearing the most appropriate attire for the dance genre is crucial as this is a core element of whatever dance routine you are engaging in. Although this point might seem blindingly obvious, it's still important to mention when writing about stage presence.
Movement – Selecting the right dancewear for the right routine is amongst the most important considerations, whether performing in front of a crowd, taking lessons, or even rehearsing. When considering movement, it's important to note that comfort is key. For example, you may need to transition from ballet to jazz and back again over the course of one set, so you need to ensure that the costume you wear is fit for purpose to flit from an upbeat Latin Dance routine to a ballet-inspired routine without a costume change. If your routine demands flexibility and agility, you will not only need to select the right clothing, but you will also need to make sure it is made from the right materials to ensure visible signs of perspiration are kept to a minimum. Your choreographer or dance costume specialist will be able to offer advice as to the most suitable costume for any given routine. If you do need to change your costume quickly over the course of a performance, it may be beneficial to practise this a few times to ensure there are no unforeseen complications during the backstage costume changes!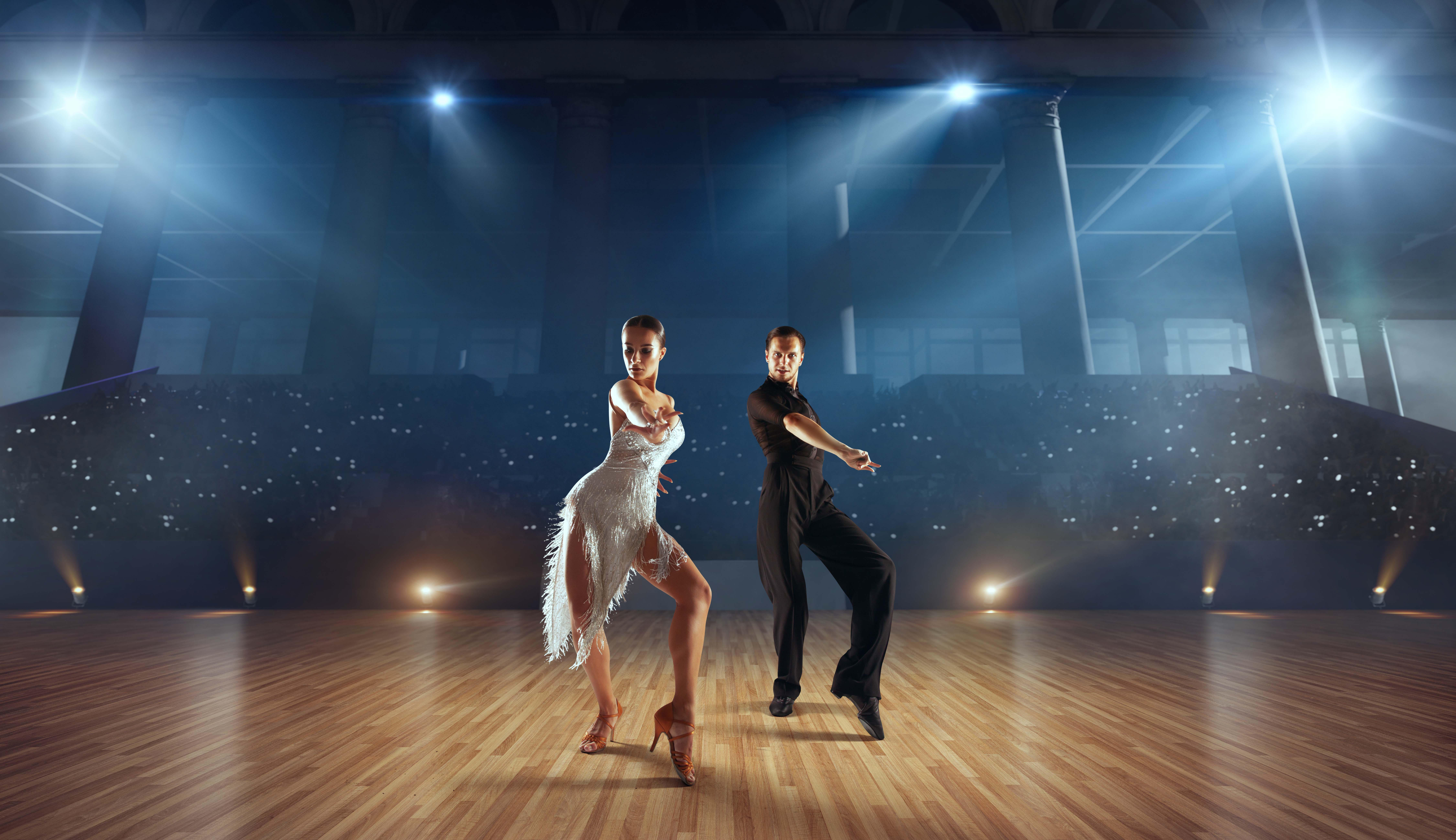 Feeling and Looking Good – Very much in the same vein as confidence, feeling good and looking good are central to how you perform. If you're dressed in the right type of costume and you feel like a professional dancer, there is, of course, a much higher chance of you performing well. In common with people in the corporate world who wear a suit to the office every day, they not only look like businesspeople, but they also feel like businesspeople and are therefore dressed for the role. In order to feel good, it's important to feel comfortable. Although you may look like a million dollars to the naked eye, if you feel uncomfortable, this will detract from your core role, which is performing your dance routine. Make sure you're comfortable in every way before you hit the stage and if you feel your costume is too restrictive or just plain uncomfortable, get it changed or altered well in advance of the performance. Buying the right size costume is a good start to feeling comfortable, so select your size carefully and ask a friend, colleague, or dressmaker to measure you before you order. It is also prudent to check the costumes' country of origin, as a US medium fit will generally be a lot more generous in size than its Asian equivalent.
Make Sure you Love it! - Before you buy your dance costume, make sure you absolutely love it and trust your gut instinct. Of course, you can take advice from other people when it comes to picking the right costume but it's also very important to make sure you love the garment as you will be the one performing in it!
Buy your Costume from a Stage Wear Specialist
Buying your Latin Dance, Samba, or indeed any type of stage wear from an experienced specialist is a good place to start. They will have an almost infinite number of designs to choose from, all of which are tailor-made for any given dance genre. They will also have several different sizes, rather than the generic S/M/L/XL sizes commonly found in the usual retail clothing stores. They should also be able to offer you specific advice based on the most suitable type of outfit for your performance.
If you are looking for a Latin Dance costume that will not only look fantastic but also offer the perfect fit, look no further than the selection on offer from the stage wear specialists at Charismatico. With a whole host of other dance costumes for other genres including Samba, Burlesque, and Cabaret, you can rely on us to deliver exactly what you want for any type of performance or event.