If you have a dance competition coming up it's not only important to practise to perfect your routine, but you will also need to select the best dance costume! Your dance routine could be the best one in the competition, but the judges will want to see that you are also correctly and appropriately attired, but which costume should you choose? That obviously depends on what type of dance competition it is! Please read on for a few tips on selecting the right dress for competition day.
Samba Dance – The famous Samba dance is born from a fusion of African and Brazilian cultures and as you'd expect there are some fabulously flamboyant dresses around that will not only make you look the part, they will also make you feel like you have entered the famous Rio de Janeiro carnival procession. The choices for a Samba dance competition are almost infinite and include spectacular feather costumes, beaded bikini sets, black stone studded costumes, and a whole lot more besides. A quick look on the Charismatico competitive dance costumes page will display a stunning range to choose from for both women and men.
Drag Queen – Although not strictly a dance competition, you can bet there will be eyes on you at any event when you're dressed to the nines complete with a ruffle boa and corset set! If you do intend to enter a dance competition and the dress code is Drag Queen, you may find something a bit less ornate such as a Cancan Dress with Organza Fabulosa Ruffled Underskirt more comfortable to turn on the dancer in you and claim a podium place.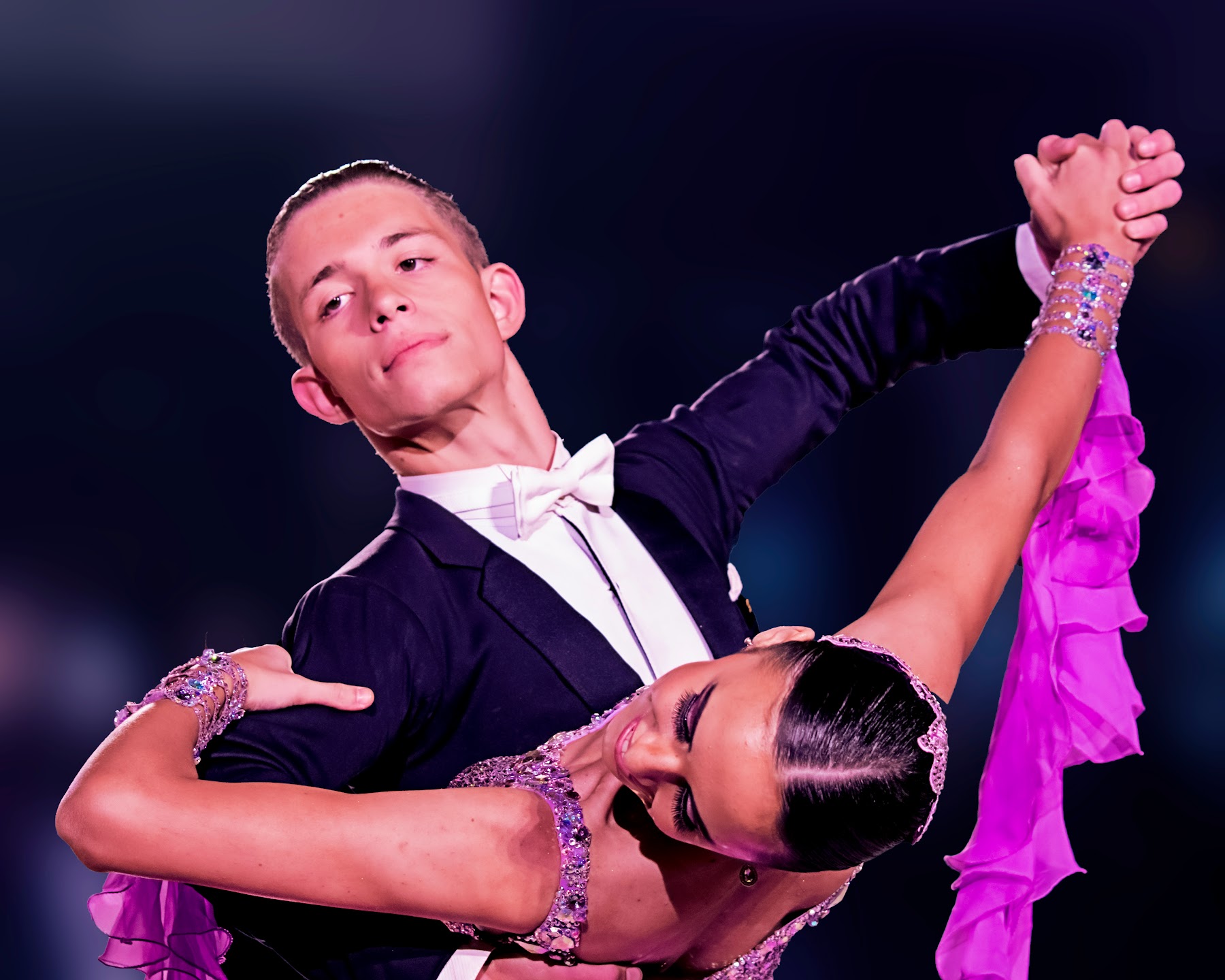 Latin Dance – The ever-popular Latin Dance is a popular genre for dance competitions and as a result, there are some quite fantastic dance costumes to choose from. Whether you opt for an extravagant Embellished Rainbow Halter Latin Fringe Dress, a beautifully understated Latin Styled Silver Dance Dress with Sequin Fringe and Bead work, or a Brilliant Silver Two-Piece Halter Style Sequin Fringe Latin Dance Dress, you'll be dressed to impress in these wonderful creations.
Custom Design – A custom design competition dance costume is your chance to really put your creative and flamboyant ideas into action. Regardless of what kind of dance competition you are entering, you can design a wonderful costume that ticks all the boxes regarding style and comfort. Simply submit your idea to us and we'll do our very best to make it happen!
Showgirl – If your troupe of lovelies is organizing a dance competition centered on the showgirl look, there are some beautiful dance costumes to choose from. You might want to select the shamelessly magnificent Sizzling Nude Illusion Showgirl Leotard complete with Beaded Fringe Embellishments or really go to town with the Queen of Queens Majestic Embrace Tulle Train Tail Back Skirt, the choice is yours! You may not win the dance competition, but you'll finish first in the style stakes!
Whether you're looking for that really special dance costume for an upcoming competition or simply want something unique for your next Pride, Mardi Gras, and Cabaret event you'll find it right here at Charismatico. We aim to bring you the most spectacular garments for all special events and work closely with leading designers to ensure we can keep on showcasing the best Showgirl, Drag Queen, Cabaret, and competition dance costumes available anywhere.