Dance costumes have the power to either elevate or depress your performance to new levels. As you twist, glide, stomp, and tap your way to and on the stage, all eyes are not only on you but also on your dance wear. In the instance a member of the audience or a judge spots something amiss, it could spell trouble for your dance affair.
In presentations, wardrobe malfunctions are nothing new. So are ill-fitting garments, undone zippers, mismatched pieces—the works. But just because these sights are common occurrences doesn't mean you should resign yourself to them. True, accidents are unavoidable, but there's a fine line between them and carelessness. This is a line you shouldn't cross if you want to further your dance career.
An excellent method to keep this wardrobe-hazard risk to a minimum is to purchase your dance costumes from an online store. Granted, this option may require you to shell out more bucks than the others. But the peace of mind, security, and satisfaction this choice brings is more than worth it. What are a couple of extra bucks compared to the knowledge your costume is practically flawless?
Still not convinced? Well, here are 5 additional reasons why you're better off getting your costumes from the World Wide Web.
1. You see the finished product beforehand.
Having an idea of how you want a dance costume to be is one thing. Getting it done and sewn into reality is another.
With ready-design dance costumes, you're spared from the nagging worry and wondering if your costume was done right. Sure, there are moments when the creator designs your dress or pantsuit exactly how you want it to be. But more often than not, they end up not creating the ideal picture you had of your garb.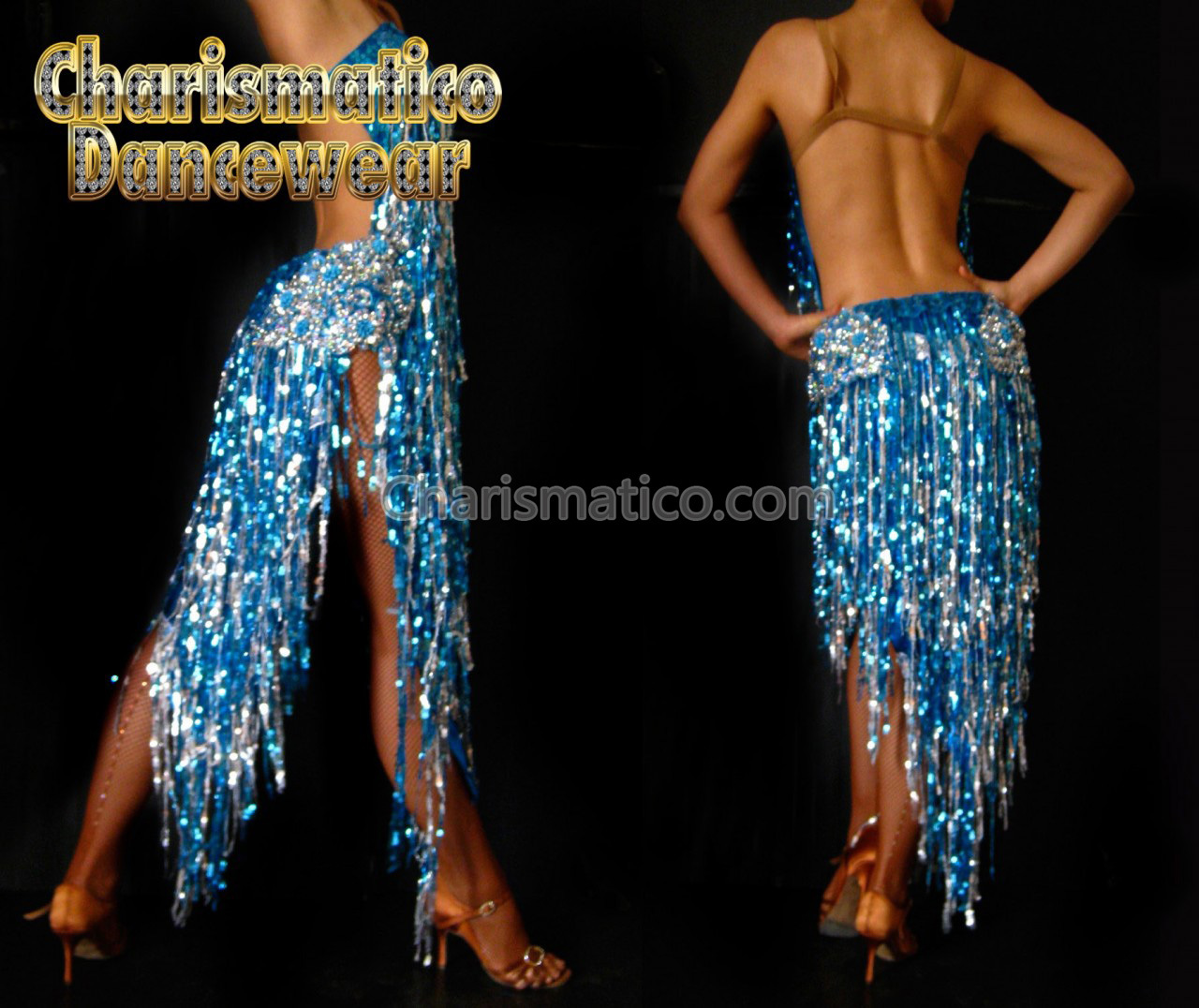 On the other hand, with a dance costume bought from an online store, you've nothing to worry or wonder about. Right before your eyes is a picture of the finished product. You can inspect the piece to your heart's desire, and without the obligation to purchase it too.
Is there a detail on the costume you don't particularly like? No worries. You can do away with it and look at another costume instead.
2. You have product insurance.
Ideally, online stores should have a refund policy in the event a product-related issue comes up. For example, even after accurate measurement, you find the costume fits you poorly, or a part of it, which you haven't noticed, has come undone.
Consumer rights are at play here. Thus, if the store where you want to get your outfit from doesn't offer a refund or exchange policy, drop them like a hot potato and look elsewhere.
No matter how much careful and thorough you are, there will be moments you'll find yourself making a mistake or missing out on a detail. Yes, these moments are stressful, but with an online store–bought dance costume, stress levels are kept to a minimum.
Something about the costume feels off, or turns out it's of a material you're allergic to? Simply return the outfit and request for a refund. Or you can have it replaced with another piece.
3. It's convenient.
Purchasing your dance costume from an online store offers convenience unlike any other. Simply go online, and immediately you have at your disposal hundreds of online dance-costume shops.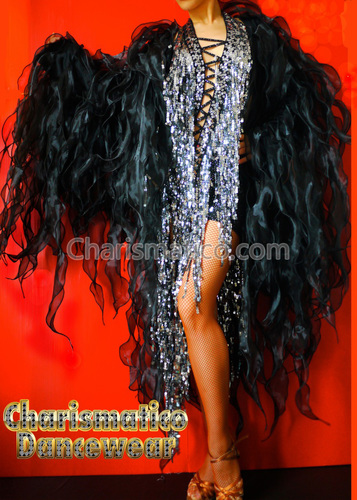 Convenience holds a particular significance when you've no idea what to wear for your dance affair (that rhymed!). As you browse through the costume designs, you're sure to come across one that fits your needs and requirements.
Dance costumes come in several forms. You can don a dress, bikini, leotard, coat, jacket, or headdress for your presentation. If the piece you choose complements your dance routine, then you've hit the jackpot! The combination of your skill and costume will prove irresistible to your audience. They'll definitely be blown away.
4. You're assured of quality.
Nowadays, the advent of the Internet has made it easier than ever to get feedback from a particular product or service. This too holds true for dance costumes.
You'll likely come upon reviews of your chosen shop, what with people nowadays leaving feedback (both good and bad) of any service or product they encounter. These reviews, in turn, will help you decide if you want to go on with your purchase or not.
However, because their name is one the line (negative reviews are bad for business, after all), a dance-costume shop is less likely to botch things up, especially if they've been selling online for a while now.
A good, solid reputation is a difficult commodity to come by for most shops. Once they get hold of it, they're less likely to perform drastic acts that could tear down the reputation they've painstakingly built.
Thus, when you get your dance costumes from an online store, chances are higher these pieces are of excellent quality. You know you're getting your money's worth. Talk about a win-win situation!
5. You get to exercise your creativity.
Dance costumes give you the liberty to unleash your true self and be as creative as you can be. Because the pieces have already been made (read: finished products), you can go ahead and mix and match them.
Just because a particular piece doesn't belong to a set doesn't mean you can't use it. In the world of dance costumes, there's only one rule: there are no rules.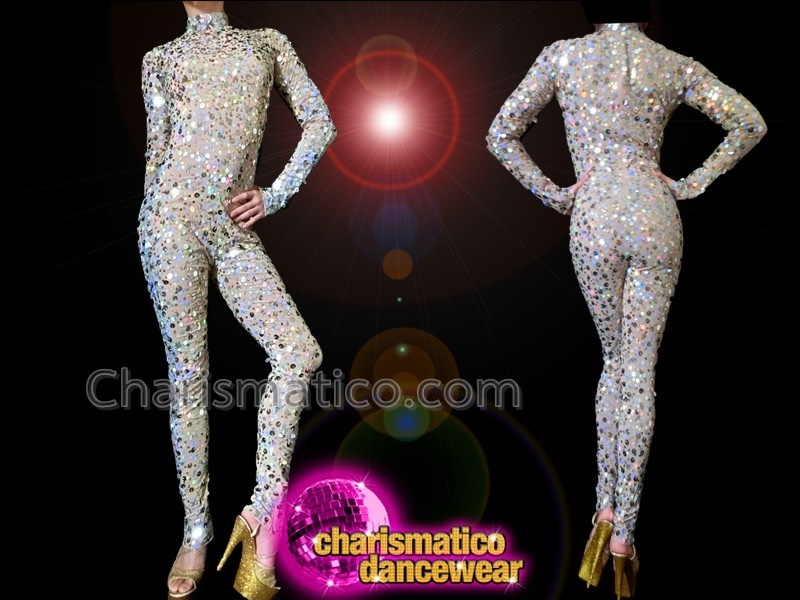 So go ahead! Let your creativity out, and experiment with your chosen dance pieces. Be as bold and daring as you like. Whoever said a pantsuit and a backpack can't go together has obviously not seen what creative wonder you can do with them.
In addition, if the picture you had of your costume doesn't turn out to be as nice as you envisioned, you can always swap the errant piece for a better one—ready-made convenience at its finest.